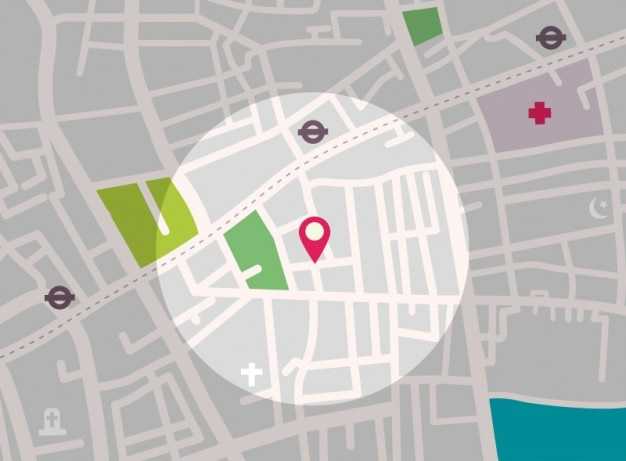 Location is the basic criterion for a homebuyer in real estate investment. S Medahalli is one such identified location that is rapidly growing to look for buying a property. Purva Plots S Medahalli, located on the Sarjapura-Attibele Road in South Bangalore, is a gated community with villa plots in a prime address with perfect connectivity.
Well-dimensioned Villa plots with zero wastage
Finely planned and structured Rainwater harvesting
Bore well facility for groundwater that connects to every plot
Sewage and Solid waste management system with safety measures
Beautiful landscaping garden
Solar energy saving points at strategic places
Well-planned wastewater treatment that is used for irrigation purposes
The location of a project's site is carefully chosen considering the market price trend in the particular region and return on investment. Any homebuyer wishes to buy a property in a prime location to connect to all parts of the city. Essential public services like ATMs, Banks, Hospitals, and educational Institutes must be of easy access from the location.
About Bangalore:
Bangalore is Karnataka's city capital. Also referred to as Bengaluru, it has the best engineering and research institutions. It headquarters some prestigious government organizations and Informational technology companies like ISRO, HAL, Infosys, Wipro, etc. Also, the Silicon Valley of India has many semiconductor companies.
Bangalore is one of the most popular tier 1 cities in India. It is the Garden City of India, filled with lush greens everywhere. Also, the roadsides are filled with tall trees and have many parks within the city.
The metropolitan city offers numerous employment opportunities as it has many SEZ zones and Information technology parks. Also, it is a start-up hub, an ideal workplace for management students and business professionals. Hence, investing in such an established city is the best decision you will take for a lifetime. One such location is S. Medahalli on Sarjapur-Attibele Road.
S. Medahalli:
S. Medahalli is located centrally on Sarjapur-Attibele Road in South Bangalore. It has seen phenomenal growth in the real estate industry with its major residential and commercial projects. The sub-locality offers a safe and secure living with its well-developed infrastructure and essential public amenities.
S. Medahalli and Connectivity:
S. Medahalli is a rapidly growing residential locality on Sarjapur-Attibele road. Thus, it connects the eastern and southern parts of the Bangalore city. This locality has easy access to major IT zones such as Sarjapur, Whitefield, Electronic City, and Hosur Road.
The ongoing Namma Metro development on the newly funded Hebbal-Sarjapur metro route via Agara, Koramangala, and Dairy Circle. Thus, the property has a good connection to central Bangalore. Sarjapura metro station is a few kilometers away from the property. Also, the existing metro Electronic City until Bommasandra has easy access to the property.
The locality is approx. 12 km from Heelalige railway station. Kempgowda International Airport Bangalore is 56 km, and KSR railway station, the city junction, is 34 km from the property. Also, it is located 16km from the industrial hub, Hosur.
Real Estate growth in S.Medahalli:
S. Medahalli has a vast scope for real estate development as it is located in the central point, interlinking the city's eastern zone, Sarjapur, and southern zone, Attibele. This sub-locality has plenty of upcoming residential projects due to its availability of a huge land area.
The region is well connected with major IT tech parks like WIPRO, Infosys, Tech Mahindra, etc. in Electronic City via Hosur Road and ECO Space, Bagmane World Technology Centre, Amazon Development Centre, etc in ORR via Sarjapura Road. Also, it provides easy access to ITPL via Varthur Road.
With the increased demand in Southeast parts of Bangalore, the locality promises to have a high appreciation potential in the upcoming years. Hence, potential investors choose this location among other outskirts of the city.
About the Purva Plots S Medahalli:
The Purva Plots S Medahalli is a futuristic newly launched residential villa plot property by the country's reputed builder Purvankara, spread across a sprawling area of 47 acres. It has a total 740 number of plots in varying dimensions: 30*40, 30*50, and 40*60, with a size range of 1200 - 2400 Sq ft.
The layout is a well-planned community with perfectly sized villa plots with key features like
Wide roads to access each plot and a central spine road to connect with its sub-roads
Street lights with solar energy power backup
Borewell for groundwater connected to each plot
Elevated Arch that distinguishes the gated community from the other areas in the sub-locality
Also, the community offers 24/7 CCTV surveillance and security personnel for safe and secure living. The layout is well customized, with wide roads that offer natural sunlight and a refreshing breeze to every villa plot.
Numerous reputed educational institutes, hospitals, banks, and hospitality spaces are nearby in Sarjapur and Attibele, which is very much near the project. The amenities within the community allow you to realize your dream home with a luxury lifestyle. The increase in demand in the Southeast zone of Bangalore will yield a high return on investment.
Address:
Purva Plots S Medahalli's address is S. Medihalli, Sarjapura-Attibele road, Anekal Taluk, Karnataka 562 125. It has good connectivity to Outer Ring Road(ORR), NICE Road, and Hosur Road. S. Medahalli has excellent access to the Southern and Eastern parts of Bangalore.
Location Map:
A Location map is a satellite image or aerial view of a region that helps navigate the location. Purva Plots S Medahalli's location map shows it has immediate access to areas like Electronic City and Sarjapura that connect to all city parts.
Connectivity:
The project's excellent road and rail connectivity provides easy access to every part of the city. Thus, inhabitants of the community can comfortably commute to their workplaces. The city's real estate industry is making a strong footprint in this locality, with an increased flow of potential investors thriving to buy a property near Sarjapur or South Bangalore.
Purva Plots S Medahalli, Bangalore, is a newly launched villa plot gated community projected in S. Medahalli on the central location of Sarjapura-Attibele road. The neighboring areas are Electronic City and Sarjapur.
Dr. B.R Ambedkar Circle Billapura Gate is adjacent to the property towards Sarjapur.
NH 44 Hosur main road, which connects Bangalore to Mumbai and Tamil Nadu, is just 5 km from the site location.
Billapura Lake – 2 km from the project site towards the east direction, Sarjapur
Bidaraguppe Lake - 3 km from the site towards the south direction, Attibele
Krishnasagara Lake – 6 km from the project site located on Hosur main road
The project's site location has access to prominent destinations through major modes of connectivity by
Road: ORR road, NICE road, and Hosur road easily connect to all parts of the city and other states in the nation.
Rail: Heelalige railway station- 12 km; Sarjapura metro station- 5 km.
Air: Kempegowda International Airport Bangalore- 56 km.
Educational institutes near the community are
The Prestigious Azim Premji University in Buragunte Village – 4.5 km from the Villa plot layout.
St. Philomena's PU and Degree College- 2.5 km
Indus International School Bangalore- 2.7 km
Gurukul High - Best CBSE School in Attibele - Sarjapura Road
NSB Academy Business School- 11 km
GEAR Innovative Intl. School - Hub Campus
The Oxford Medical College and Research Centre
Hospitals that are in easy access from the property are
Sri Lakshmi Multi Speciality Hospital
Aathreya Hospital
Bhoomika Multispeciality Hospital
Vimalaya Hospital
Springleaf Hospital
Hospitality spaces that include
Hotel Victory Grand, Attibele
La Classic
Clover Greens Golf Course and Resort
Imera Spa and Resorts
Prominent IT parks near the project are
Wipro Limited in Sarjapur
Infosys, Wipro, Tech Mahindra, etc in Electronic City
Hence, Purva Plots S. Medahalli is a great choice for real estate investment in the southeast part of Bangalore.
Frequently Asked Questions
1.
What is the exact location of Purva Plots S. Medahalli Villa Plots?
The villa plot is in S. Medahalli, centrally located on Sarjapura-Attibele road.
2.
What is the nearest landmark to the project?
Dr. B.R. Ambedkar Circle Billapura Gate is the nearest landmark to the Villa plot community.
3.
How far is a Bangalore City Junction railway station from the project?
KSR junction is 33km from the project. However, the nearest railway station is Heelalige – 11km and Sarjapur Metro station- 5km, which connects to the city junction.
About Builder:
Purvankara Limited, founded in 1975, is one of the leading real estate developers in the country. The company is known for its theme-based luxury projects with innovative technology. Prominent brands that the company holds are
Provident Housing (a wholly owned subsidiary) was launched in 2008 to meet the aspirations of middle-class homebuyers.
Purva Land was launched in 2021 and offers high-investment plotted development properties.
SICL Star Infrastructure and Construction Limited (a wholly owned subsidiary) focuses on technology-enabled solutions for construction purposes.
Purvankara Limited has established itself in top cities like Chennai, Coimbatore, Pune, Mumbai, Hyderabad, Bangalore, Mangalore, Kochi, Goa, and Kolkata. It has successfully delivered 80+ residential and commercial projects. It has been recognized with many credible awards and accolades. The company's slogan is 'Always about you,' prioritizing the customer's aspirations in the first place.